What does a rainbow hearse and TYFYLT have in common? THE WE'RE ALL GOING TO DIE Festival duh! Join us and a gazillion talented artists, musicians and creatives at what's set to be the best near death experience you'll ever have.

We'll be there with our pop-up photobooth ready to capture you & your best buddies enjoying this once in a lifetime experience, sharing some positive vibes and words of affirmation.

Grab your tickets now as they're already flying out the door!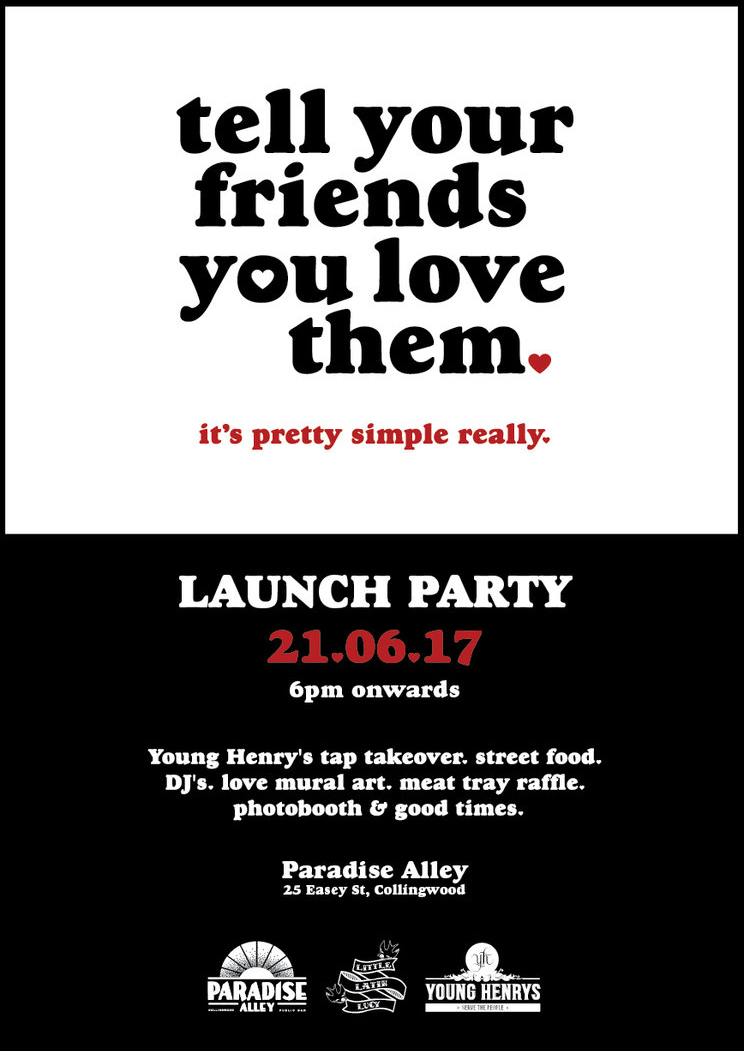 June 21st is the shortest day of the year in Australia, which means it's the darkest.
We thought, what better day to launch something that is all about showing love to your friends, on a day when they might need to feel it the most?

Join us in celebrating what #TYFYLT means and cheers to the future of what it will become!

Paradise Alley Public Bar, 25 Easey St Collingwood, VIC.
Beers, BBQ, Tunes, Mates and more.

SEE YOU THERE.